RHI / Green Deal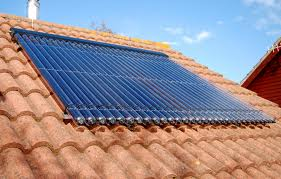 The Renewable Heat Incentive, (RHI), is a scheme being set up by the Government very similar to the FIT scheme. It is aimed at providing a return for using renewable technology in the home. The primary target is likely to be solar thermal panels. These panels take the heat from the environment and use that heat to warm up water in a cylinder to be used in the house, meaning that less heat, if any at all is needed from a standard method such as gas boiler. It is much more difficult to measure this compared to the electricity produced from PVs which is why it isn't covered by the FIT scheme, but the RHI aims to address this.
At the time of writing, details from the government were still sketchy but we will be at the forefront of advising people on the scheme and how to benefit from it, when we know more.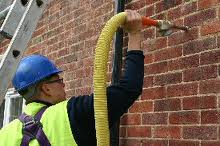 The Green Deal is another scheme set up by the Government, and the intention of this is to allow homeowners to make improvements to their properties with the cost being offset against future fuel bills, and in particular, savings made by those improvements. This would mean that someone could get their walls insulated for example, and instead of paying for it up front, the payments would come from the savings made in the lower bills. It is expected that the Green Deal will be linked with EPCs as the homeowner would have to show the type of savings expected, and of course, the most suitable improvement, in terms of reducing energy usage.
Again, its early days and the Government have not fully announced how the Green Deal will work in its entirety, but as soon as it is known, we will update our site. At Nationwide Energy Surveys, we are keen to get involved in the Green Deal as it is expected to be a big change in the way people aim to reduce their ever increasing domestic fuel bills.