Building Regulations
Energy Efficiency is dealt with under the building regulations in Part L. It is basically broken into two parts, L1A which deals with new dwellings and Part L1B which deals with existing dwellings for such things as extensions and conversions.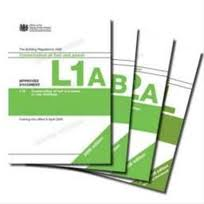 Part L1A.
Under the latest regulations a SAP assessment must be done at "Design Stage" and submitted to the local authority building control office, (BCO), for approval, BEFORE any building work starts on a new dwelling. The information is taken from the plans and construction notes, and is a desk top exercise with no site visit required. All the data is used to calculate how efficient the dwelling is, but also to confirm that other requirements of the regulations are met, such as the efficiency of the boiler. At this point, different options can be modelled so that the builder can try different methods or design, and see which most suits the purpose, but still conforms with the regulations. Once the design is finalised a "Compliance Report" is produced for the BCO. A PEA (Predicted Energy Assessment), is also produced so the dwelling can be advertised for sale or rental from the plans. Once the building work is complete, the developer informs the assessor, and confirms any changes to the design, so that a final calculation can be done, known as the "As Built" stage. Again a Compliance Report is produced, and at this stage an EPC is also produced for the sale or rental of the property.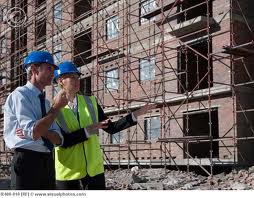 Part L1B
This is used to deal with conversions and extensions. The process can be quite complex, so should only be undertaken by someone who has been specifically trained in this area of the regulations, as we are. In the case of an extension, a site visit is required and the assessment will look at the whole dwelling, original and extension, to see that the design is no worse than if it was built to current minimum standards. If there is a conversion, (change of use), such as a shop being converted to a dwelling or a barn conversion, then the assessment is a desk top exercise, again from the drawings and construction notes, ensuring that the dwelling, when complete, will achieve the minimum standards required. As is the case with new dwellings the calculations should be done prior to any work being done. Once a dwelling has been completed, rectifying any changes to make it comply could prove to be expensive.